Streamlining Waste Management with Residential Dumpsters
✓ Servicing Charleston and the region
✓ No hassle no hidden fee dumpster rental
✓ Get a quote, call 843-628-4573
✓ Customer friendly staff
✓ Fastest delivery and pickup in SC
✓ Locally owned reputable business
✓ Hundreds of satisfied customers
Waste management is a critical aspect of maintaining a clean and sustainable environment, and as urban populations grow, so does the need for efficient waste disposal solutions. Residential dumpsters have emerged as a key player in this domain, providing homeowners and property managers with a convenient and effective way to handle waste. At Dumpster Rental HQ, Charleston, SC, we take pride in offering top-notch residential dumpster services that cater to the diverse needs of our clients.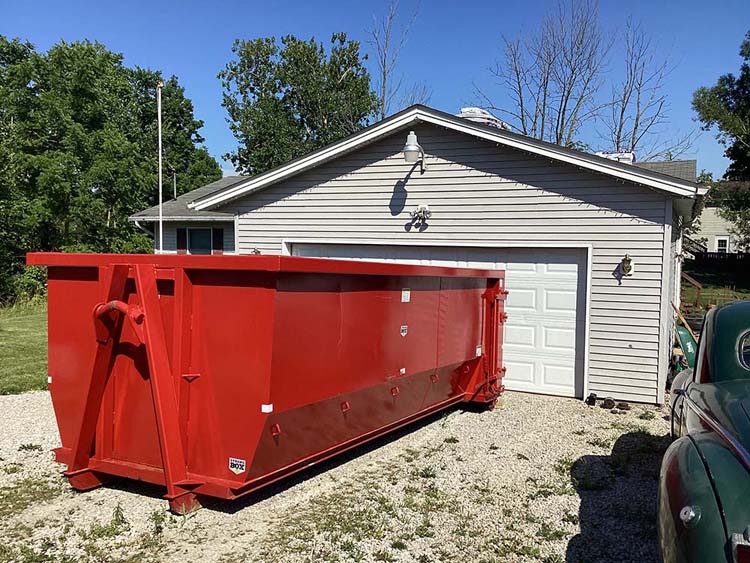 The importance of residential dumpsters
Residential dumpsters play a crucial role in simplifying waste management for both individual homeowners and property management companies. We provide a centralized location for the collection and disposal of various types of waste, including household trash, construction debris, and yard waste. This centralized approach not only helps keep the surroundings clean but also contributes to the overall well-being of the community.
Key Features of Dumpster Rental HQ, Charleston, SC's Residential Dumpsters:
Varied Sizes:
Our company understands that waste generation varies from one household to another. Therefore, we offer a range of dumpster sizes to accommodate the specific needs of our clients. Whether you are tackling a small home renovation project or managing the waste from a large-scale construction site, we have the right-sized dumpster for you.
Convenient Placement:
Placing a dumpster in a residential setting requires careful consideration to ensure accessibility and minimal disruption to the daily routine. Our team at Dumpster Rental HQ, Charleston, SC, works closely with clients to determine the most convenient and strategic location for the dumpster, taking into account factors such as available space and local regulations.
Eco-Friendly Practices:
We are committed to environmental sustainability. Our waste disposal processes adhere to the highest environmental standards. We prioritize recycling and proper waste disposal methods, ensuring that the impact on the environment is minimized.
Flexible Rental Options:
Recognizing that the duration of waste disposal needs may vary, we offer flexible rental options to our clients. Whether you need a dumpster for a short-term project or an extended period, our customizable rental plans cater to your specific timeline and budget.
User-Friendly Operation:
Our residential dumpsters are designed with user-friendliness in mind. From the easy-to-open lids to the smooth operation of the disposal mechanisms, we prioritize a hassle-free experience for our clients. Our goal is to make waste disposal as simple and efficient as possible.
Benefits of Choosing Our Company for Residential Dumpsters:
Time and Cost Efficiency:
The convenience of having a residential dumpster on-site translates to significant time savings. Instead of making multiple trips to a distant landfill, clients can efficiently dispose of their waste in a single, nearby location, reducing transportation costs and minimizing the time spent on waste management.
Compliance with Local Regulations:
Navigating local regulations regarding waste disposal can be challenging. Oru company takes the guesswork out of compliance by staying up-to-date with local ordinances. We guide our clients through the permitting process, ensuring that they meet all legal requirements.
Enhanced Safety and Cleanliness:
By centralizing waste in a designated dumpster, the risk of accidents and injuries associated with scattered debris is greatly reduced. Additionally, a clean and organized waste disposal process contributes to the overall safety and cleanliness of the residential area.
Residential dumpsters offered by Dumpster Rental HQ, Charleston, SC, are a comprehensive solution to the ever-growing challenge of waste management. Our commitment to providing varied sizes, convenient placement, eco-friendly practices, flexible rental options, and user-friendly operation sets us apart as a reliable partner in maintaining clean and sustainable residential environments. Choose our company for an efficient and effective waste management experience that prioritizes your convenience and the well-being of the community.
✓ Servicing Charleston and the region
✓ No hassle no hidden fee dumpster rental
✓ Get a quote, call 843-628-4573
✓ Customer friendly staff
✓ Fastest delivery and pickup in SC
✓ Locally owned reputable business
✓ Hundreds of satisfied customers