5 Things To Do Before Spring Cleaning
✓ Servicing Charleston and the region
✓ No hassle no hidden fee dumpster rental
✓ Get a quote, call 843-628-4573
✓ Customer friendly staff
✓ Fastest delivery and pickup in SC
✓ Locally owned reputable business
✓ Hundreds of satisfied customers

Spring cleaning is usually the time when many homeowners will take out their stuff to get rid of the dust that had accumulated over the winter season. Aside from taking out the old furniture, this can become a great opportunity to get rid of the clutter inside your home.
Despite the chills that still linger in the spring air, it is still a necessity for many people to get rid of the junk inside their home once in a while. Since garbage collection is much more difficult during the icy days, the first few days of Spring are literally the next best time to clean out the house.
To make your Spring cleaning more manageable, here are some of the tips that can help you successfully declutter your home.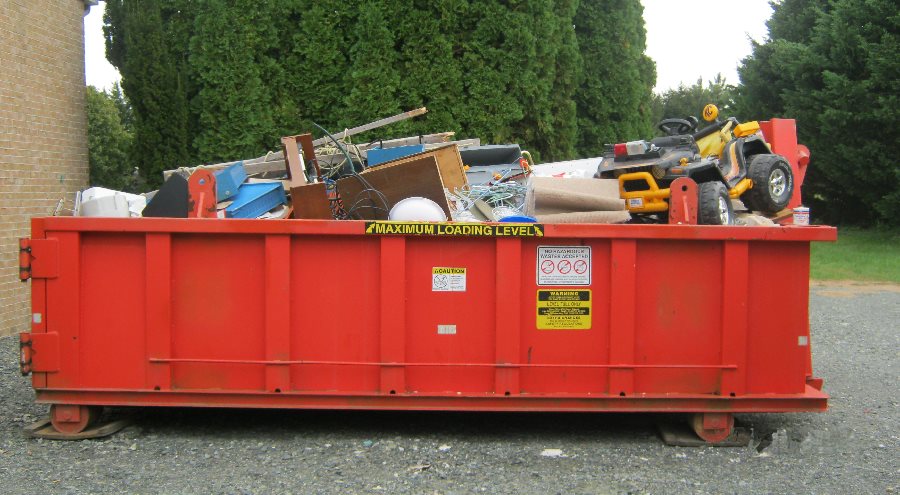 1. Organize Your Thoughts
Know what needs to be cleaned first and list them down.
More often than not, homeowners prefer to clean out their garage first as this is the space you want to make room for. However, you must also go through the house and assess which of the rooms need the most cleaning.
If there are bigger objects that you need to get rid of, list them down as well. No one wants to stop and drop everything just to buy extra cleaning solutions.
2. Box Them Up
Do you have boxes that you want to get rid of? Good! Use them to contain all the smaller belongings you want to throw out. By this time, try to separate biodegradable to non-biodegradable ones before you throw them in the dumpster.
This way the waste management personnel in Charleston, SC will have an easier time segregating your junk for further recycling down the pipe. This will also ease some of the load that the workers at the recycling plants in go through.
3. Assess If A Dumpster Is Needed
While smaller spring cleanout projects can directly go to your regular-sized junk disposal, spring cleaning in a larger scale will definitely require you to rent a dumpster rental.
So if you need to rent a dumpster, call us today at 843-628-4573.
Do you have old and broken furniture to throw away?
How about damaged appliances that no longer function?
After listing down what you need to get rid of, think about renting a dumpster.
There are not many rentals in Charleston, SC that is as environmentally conscious as us. Make sure to call our company at least one week ahead of time for reservations. Many homeowners and locals will surely rent one for their own Spring cleaning and you do not want to be the last person to get rid of your junk items.
4. Prepare A Playlist
It is difficult to stay on track and on time when it comes to cleaning.
You may find old letters, photos, and even sentimental items. Before you know it, you have already lost 2 hours reminiscing. By preparing a playlist of upbeat songs, you can keep your mood up and set goals by cleaning sections of the house.
You can allow one song for a small corner of your home, or perhaps five songs for the entire basement. Using songs to manage your tasks will make you feel less time-pressured as opposed to checking a clock from time to time.
5. Recruit Some Help
If you cannot do all the cleaning by yourself, recruit some people to help you out.
Maybe you can invite your nephews and nieces, or perhaps your friends or relatives. However, if they are not willing to help out, you can always hire a cleaning service to assist you. And we can help you with this service.
Many waste management providers in Charlotte, SC also offer these on top of their dumpster rentals. Though you have to pay for their services, you can certainly save time with them helping you out.
The secret to an easy Spring cleaning is to ensure that your house stays clean all year long. If possible, clean your rooms at least every other day. You can also conduct a general cleaning at least once every 2 weeks. This way you prevent the junk to accumulate in your home.
✓ Servicing Charleston and the region
✓ No hassle no hidden fee dumpster rental
✓ Get a quote, call 843-628-4573
✓ Customer friendly staff
✓ Fastest delivery and pickup in SC
✓ Locally owned reputable business
✓ Hundreds of satisfied customers