FAQs
✓ Servicing Charleston and the region
✓ No hassle no hidden fee dumpster rental
✓ Get a quote, call 843-628-4573
✓ Customer friendly staff
✓ Fastest delivery and pickup in SC
✓ Locally owned reputable business
✓ Hundreds of satisfied customers
Welcome to our FAQ page. Here you will find the most frequently asked questions regarding our company and services. This section contains the answers to the basic questions you have on dumpster rentals as well.
How did you start renting out dumpsters?
Our company initially started as a third party cleaning service for upscale restaurants, hotels, and schools. As the business progressed, we noticed that there was a lack of dumpsters for rent despite demand for it. We often find ourselves throwing out the trash and dumping them into overfilled dumpsters. Soon thereafter, we invested in dumpster rentals to meet our staffs' needs. After a few years, we started purchasing dumpsters for us to rent out to other homeowners, establishments, and offices in need of waste removal.
How many years have you operated in Charleston, SC?
We started as a cleaning service in 1998. Our dumpster rentals were then launched 10 years later.
Can we get a referral just to make sure we're hiring the right company?
Absolutely! Feel free to contact us at 843-628-4573 and ask for referrals. We will be delighted to provide you the contact numbers of our past and current customers.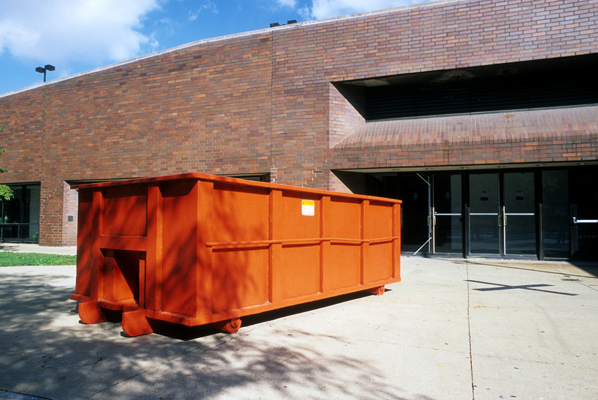 How do I know the right size of the dumpster I need?
If you live in Charleston, SC, you can easily visit us at our location to see the various sizes available. But if this is not an option, you can drop us a call or an email and we will discuss your needs and the appropriate dumpster size for your project.
Can I keep the dumpster I rented from you longer? Can I also have it removed sooner?
Please note that all changes to the order must occur at least 2 business days prior to the change date. This will allow us to process all the paperwork and the terms and conditions applying. As our drivers and personnel follow a strict schedule, a last minute change to the agreement, though possible, will still be difficult to arrange, but doable.
However, if we determine that we can accommodate your requests, we can simply request for additional charges for your accommodation and we will be glad to allow you to keep the dumpster longer or have it removed sooner.
Is it necessary for me to be there for the delivery and pick up of the dumpster?
It is not necessary to have someone onsite for the removal of the container. However, it would be most helpful for us if you are at the location during the first time delivery. This way our driver can get specific instructions on where to place the dumpster. But if it would not be possible for you to be on site at that time, we would appreciate it if you leave your phone line open so that our driver can contact you to ask about the delivery details.
Please be specific in answering the questions as our staff and crew will use their best judgment for placing the container in the safest yet accessible area. Please know that you will be responsible for the charges involved in relocating the dumpster should it be necessary.
As for the pickup, you may simply leave detailed instructions and provide an unobstructed access to the unit on the scheduled pickup date. If it is impossible to pick up the dumpster due to inaccessibility, additional charges may apply.
What do I get aside from the dumpster?
The rental of a dumpster includes a one-time pickup and delivery date. Standard disposal and fuel fees, along with state taxes are already included in the price. You may request an itemized price list so that you can select the necessary service you need. If there are specific services that you require and are not on our list, please feel free to contact us and we can set up an arrangement for you.
Can I move the smaller dumpster on the street?
Smaller dumpsters do not require trucks for you to move them. Even though they are not as massive as the other rental units, there are still specific laws the Charleston county regarding waste management. Please check with your local municipality if situating a dumpster on the street is allowed. In Charleston, SC, permits are required.
What are the acceptable materials I can throw out?
Solid waste items are permitted. However, collative, radioactive, highly flammable, biomedical, explosives, toxic or hazardous materials are absolutely prohibited. Please do not throw free liquids of any kind in the container. If you have prohibited wastes that need to be thrown out, please notify us right before the terms and conditions are set. We have specific services that accommodate wastes like these and save energy.
Whether this is your first time renting a dumpster or if you're simply looking for a waste disposal partner at an affordable price, we are here to serve you and the Charleston, SC community!
So call us today at 843-628-4573.
✓ Servicing Charleston and the region
✓ No hassle no hidden fee dumpster rental
✓ Get a quote, call 843-628-4573
✓ Customer friendly staff
✓ Fastest delivery and pickup in SC
✓ Locally owned reputable business
✓ Hundreds of satisfied customers